The flag ship from Nordkapp, with the distinct taste of summer

The Gran Coupe 905 is a sporty round-year coupe with design that really
separates you from the average. With spacious and smart solutions, it provides
you and your family with the equipment you need for enjoying life at sea, all
year around.

The social boat.
This was the focus when designing and bringing the Gran
Coupe 905 to life. The easy access to the aft deck through the lockable sliding
door really opens up the coupe substantially. If you add on the electrical
retractable sunroof*, you can open the boat up for those warm summer days.
The 905 can house its passengers comfortably both outside and insider, and
if you apply the canopy of the aft deck while starting the heater* you have an
additional space for spending time, regardless of the weather. The comfortable
sunbed* in the bow is another masterpiece of the 905, where you really can
enjoy the warm summer afternoons.

Easy to maneuver.
The Gran Coupe 905 is fitted with
state-of-the-art aids, making it incredibly easy to drive.
Both a bow thruster and aft thruster* makes the 905
agile and easy going. The automatic trim monitors the
engine trim for you. And the high freeboard, wide side
paths and large bow area makes the 905 both feel
and behave safe. In short, it is a safe and easy place to
spend time. Just as it should be.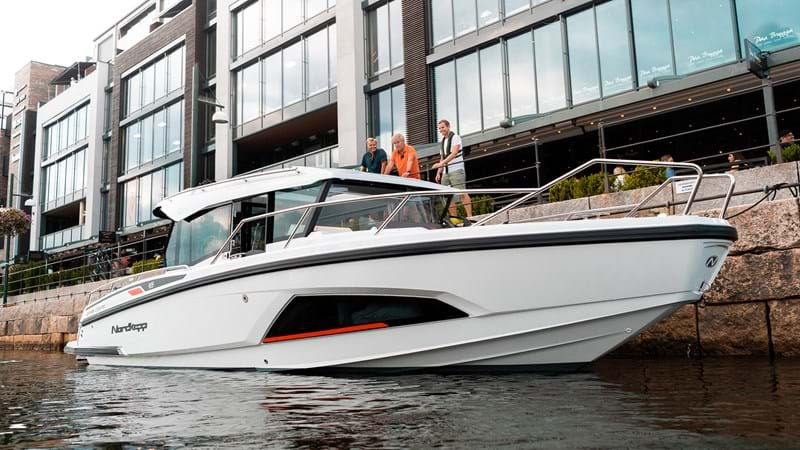 Highline - Gran Coupe 905